Your home's attic is a valuable room that not only increases your property's storage space but also creates a more comfortable environment in the rest of the house. Whether you are only using your attic as a room to store your kids' toys or you have turned it into an extra bedroom, it is essential to insulate it properly.
Without insulation, your attic can let the heat from the home escape, decreasing your property's efficiency and causing your bills to skyrocket! In this guide, you will find everything you need to know about insulating your attic.
Why Should You Insulate Your Attic?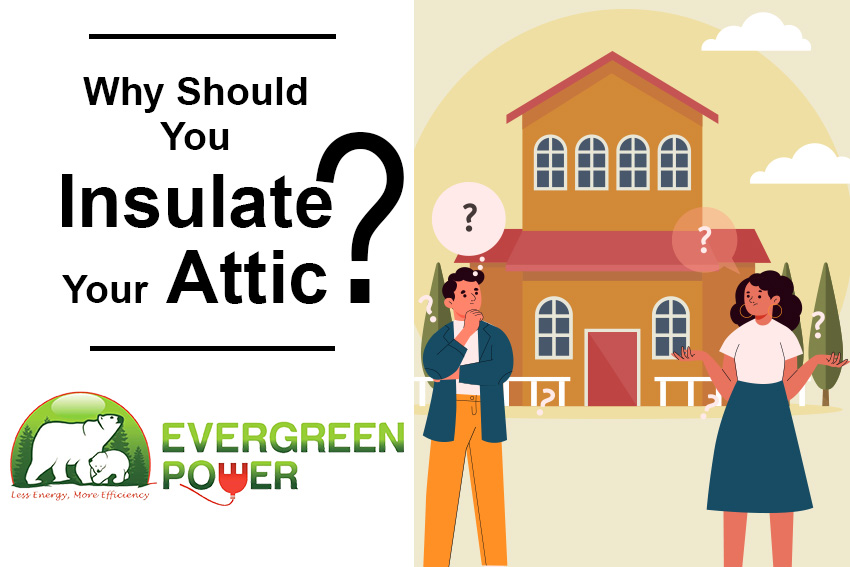 Many homeowners forego the attic insulation process because they might find it unnecessary. And, without insulation, you can certainly have a little more space for storage. However, in the long-term, insulation is genuinely essential to balance your home's temperature and humidity. After all, heat rises – and, without insulation, it will not take it long to escape from the roof!
Insulating your attic is a simple solution to all this! With several types of insulation on the market, you can pick the one that best fits your needs and budget while also protecting your home. Thanks to the insulation, you can delay or prevent heat loss from the attic, reduce bills, and make your home much more sustainable and environmentally friendly.
While insulating your attic might seem unnecessary at first, this investment can last for over 40 years. So, it will pay for itself within a few years and increase the overall market value of your property.
The Best Insulation for Attics: Which One Should You Pick?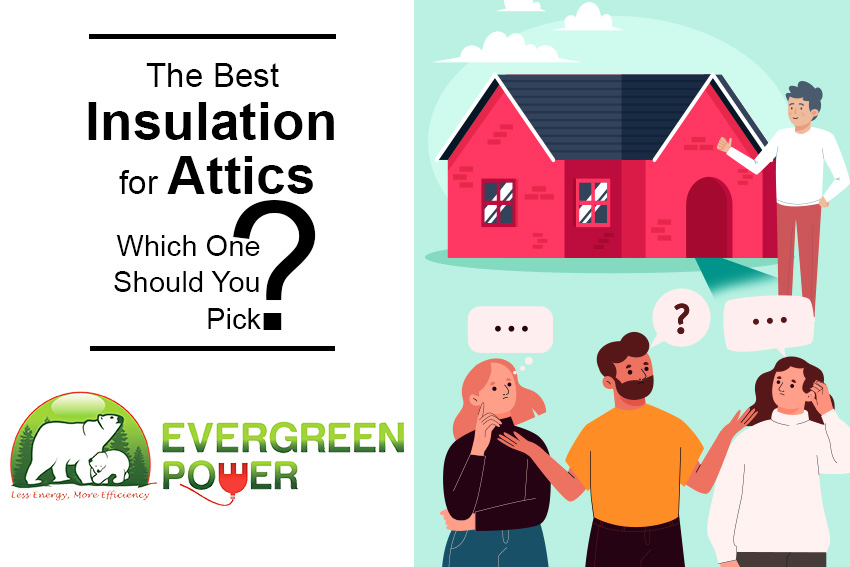 Several kinds of insulations on the market are designed to fit every homeowner's needs and budget perfectly. When considering the best type of insulation for your attic, you should consider the following factors:
Does your attic have humidity or condensation problems?
Is it easily accessible?
What is the climate in your area?

Depending on how thick and moisture-resistant you need your insulation to be, you can choose among different types, such as:
Spray Foam Insulation
Fibreglass
Cellulose

Fibreglass and mineral wool are commonly considered the traditional way to insulate an attic, and they are simply layered between the attic's joists to achieve the desired depth. However, as we are about to see, spray foam insulation represents a new, more efficient way to protect your room, enjoy your investment for longer, and balance your home's internal temperature.
Spray Foam: The Best Type of Attic Insulation in the UK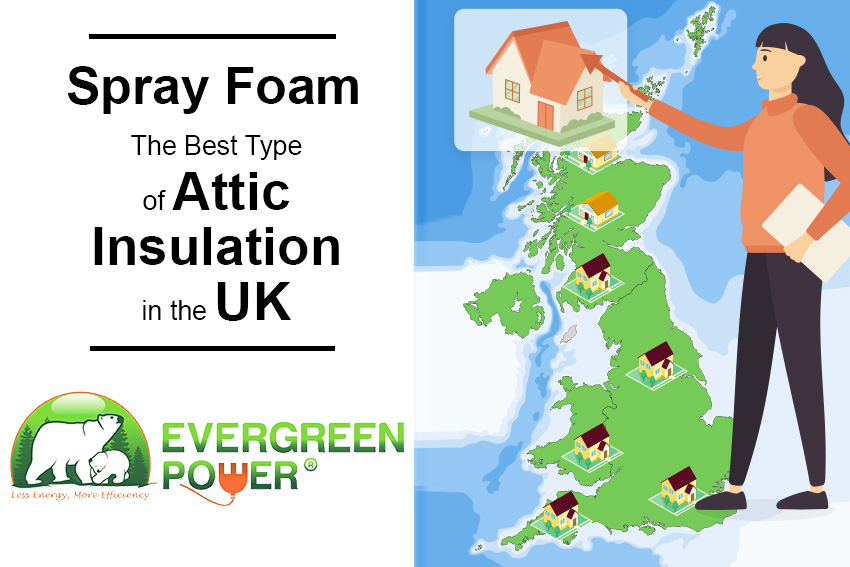 As we have seen, there are several types of insulation on the market. However, spray foam is by far the best alternative – especially for homes with attics in the UK.
The spray foam attic insulation is an ideal alternative to fibreglass or mineral wool and allows you to completely seal your room, preventing any humidity damage or heat loss.
Unlike fibreglass or cellulose, which need to be layered to achieve the ideal depth, spray foam does not take as much space. Once sprayed between the attic's joists, it will expand by 100 times, thus filling any gap or corner. In turn, this will completely seal the room and create an air-tight layer.
Because of these unique characteristics, spray foam does not only help you maintain your home's internal temperature. By creating an air-tight seal, spray foam can lower your bills by up to 50%, entirely prevent heat loss, and keep your family home cool in summer. None of the other insulation types is nearly as efficient as latest spray foam insulation, which also comes with a 25-year manufacturer's warranty and is approved by the ETA, Energy Saving Trust, BBA, and IAB.
What Is Spray Foam Attic Insulation?
So, spray foam is the best alternative to insulate your attic – let's have a look at what this kind of insulation is and how it works.
At its core, spray foam is a liquid foam that an expert will spray between the room's joists and over the planks. Once sprayed, the foam will continue to expand to fit the area available. By doing so, it will start to fill any gap, tight corner, or unevenness on the joists.
This is a considerable advantage compared to cellulose or fibreglass, which only provide a minor insulating effect and do not reflect the unique characteristics of your room.
Today, spray foam insulation can be used in several areas of your home, including the attic, loft, floors, and more.
While this kind of insulation technique is not new (it has been on the market for over 30 years!), it has only been gaining momentum over the past years, when homeowners have started to look for more efficient insulation for their homes.
There are two main types of spray foam insulation:
Open Cell–This type of spray foam is used for surfaces which needs breathing such as wooden roofs, lofts, and attics. Open-cell spray foam is less dense than closed cell and remains soft after setting. It provides better insulation for homes with wooden timbers. It also reduces airflow, so it can be efficiently used as a soundproofing layer. It is also not as prone to condensation as closed-cell foam.
Closed Cell – this type of insulation is used on the surfaces which do not need to breath such as metal surfaces. and, since it sets rigid, it can reinforce the attic's structure. After setting, this spray foam boasts a myriad of gas pockets in its structure, which prevents heat from escaping. One of the main downside of closed-cell spray foam is that it is a vapour barrier and won't let the air out – so you will need to regulate the humidity levels in your room and prevent condensation.
Benefits of Spray Foam Insulation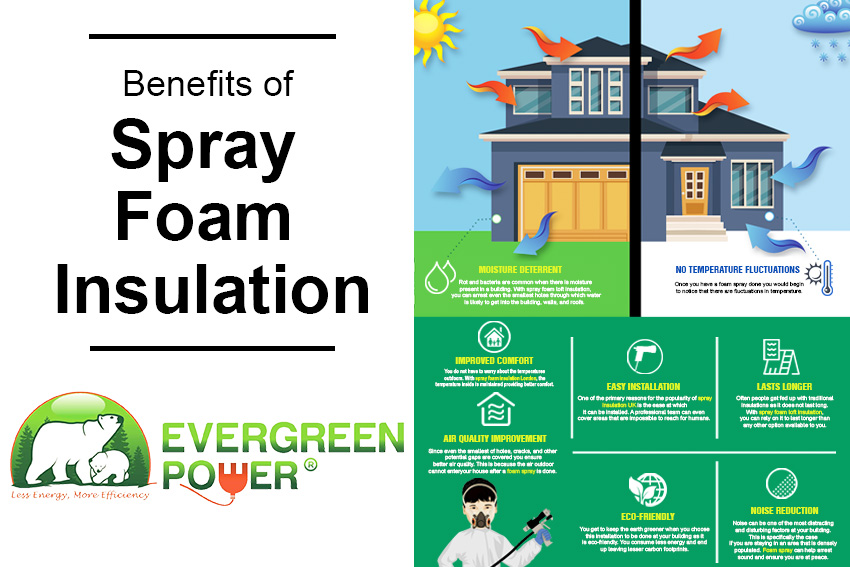 As we have seen, spray foam insulation is becoming increasingly popular – but not only for its effectiveness! This insulation type has several benefits that have made it the number one choice for many homeowners.
Firstly, it is worth considering that the average house price is always on the rise, causing young families to settle for smaller properties. In turn, every inch of space in a home is essential for a growing family.
That is one of the reasons why many homeowners forgo the insulation altogether: it takes up space! However, spray foam insulation only requires a fraction of the thickness usually required by fibreglass or mineral wood to achieve the same effect.
Aside from the space savings, spray foam is a much more efficient insulator than other traditional options. By creating an air-tight seal around the attic's perimeter, it stops heat from escaping humidity infiltration and air exchange.
To recap, the most important benefits of spray foam insulation include:
It requires less space to be as efficient as traditional insulation.
It helps you save up to 50% on your energy bills.
It has soundproofing properties.
It easily fills cavities, unevenness, cracks, and corners.
Spray foam can also be breathable but waterproof.
How to Insulate an Attic with Spray Foam?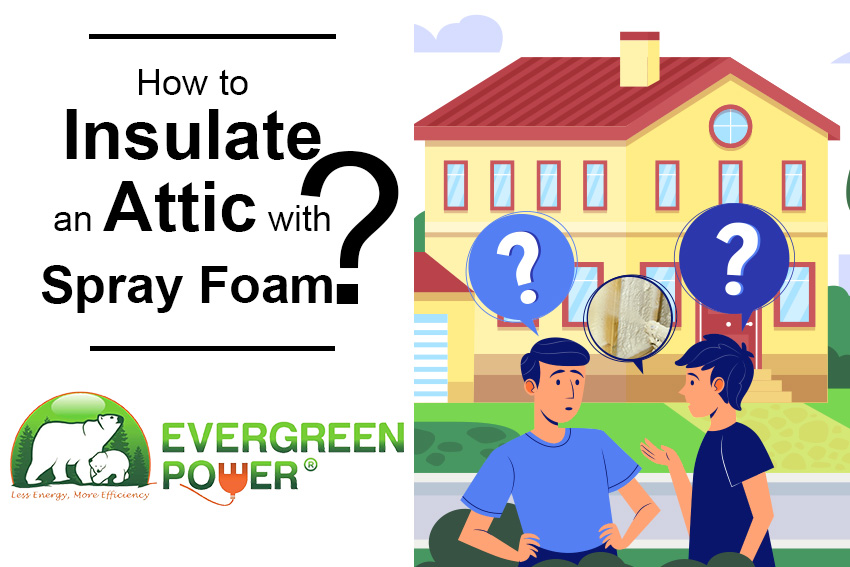 Spray foam attic insulation is an efficient, long-lasting, and extremely convenient way to insulate your attic and make your home more energy efficient. However, when it comes down to installing it, there are a few aspects to consider.
Indeed, spray foam is a potent vapour barrier but, to be so efficient, it is usually created onsite where it needs to be installed. Every care must be taken while creating the spray foam as even a small miscalculation in mixing the component can render the spray foam ineffective. So,it is important to get the insulation right the first time. In any case, you should never attempt to install spray foam attic insulation by yourself – an expert contractor can be your most important partner in this home project!
Get in Touch with Evergreen Power
Here at Evergreen Power, we have ten years of experience in the insulation and renewable energy systems. Thanks to our experience, we have seen the great difference that the right insulation can make in the wellbeing of the whole family.
When done properly, spray foam insulation can truly create a more comfortable living environment for all, and allow you to reduce unnecessary spending on energy and heating. That is why we are committed to helping you find the best insulation for the attic, whether you are only insulating your attic roof or looking at a complete attic remodel.