Martin Lewis has very recently issued a stern warning that the UK is about to experience a financial time bomb very soon.
The founder of MSE has been voicing his worries on various media channels in an effort to focus attention on the impending problem and find ways to prevent it.
Since Cornwall Insight released its most recent forecast for the month of October price cap, which is now estimated to soar by 65 per cent to a staggering £3, 240, Martin Lewis has been working to bring about change and aid people in getting ready for the impending financial hardship.
The present price cap will be reviewed by Ofgem in August and put into effect nationwide on October 1. The price cap will increase from around £1971 to £3,240 if the predictions of the energy specialists come true.
Martin emphasised how, starting in October, someone paying the price cap's current monthly rate of £100 will pay £165, while someone paying the cap's current monthly rate of £200 will begin to pay £330.
Since the price restriction was instituted in 2019 by the regulatory body Ofgem, it has never been higher at £1,971. High energy costs have played a significant role in the rising cost of living, which has left millions of individuals struggling to make ends meet and buy necessities
Regardless of the fact that most households will receive a £400 energy allowance in October to assist relieve the burden, another increase of more than £1,200 this fall will be unfortunate news for households. Energy costs had more than tripled in just a single year as a result.
Will the estimated price cap for October 2022 Change?
It is important to remember that things could still change as experts could revise their forecasts even before the October price cap is announced next month.
On August 26, Ofgem is anticipated to release the value of the October price cap.
The chief executive of Cornwall Insight, Gareth Miller, stated:
"At the moment, energy costs are extremely unpredictable and susceptible to shifting global events. There is still a lot that could happen before the level of the October limit is actually announced, but our forecast already demonstrates that there is a clear and genuine possibility that family Energy bill savings will likely soar again in October."
The forecast from Cornwall Insight is based on Ofgem's suggestion to examine the cap four times annually rather than twice.
Because of the uncertainty, households must make difficult choices in the face of increased taxes, high inflation, and rising food and gasoline prices.
Because of the current crisis, there are no reasonable fixed-rate offers available that are less expensive than the cap. To avoid a further increase in October, you might be tempted to switch to a fixed-rate tax close to the present cap.
Can the Energy Prices Change Next Year?
According to Cornwall Insight, increased energy costs will last until the first quarter of 2019. It predicts that the energy price cap will reach its maximum in January 2023, when it would total £3,363 for the months of January to March. Then, it might decrease to £2,758 in April 2023 and £2,685 in July, although this is not guaranteed.
The expected price caps for 2023, despite predicting a decrease in the energy price cap by next spring, are still substantially higher than the present level.
Lower demanded greater government assistance for families, claiming the already announced financial aid was not a long-term fix.
"High bills are expected to continue for some time the next 12 to 18 months, according to our forecasts," he added.
How Can I Lower My Energy Bills?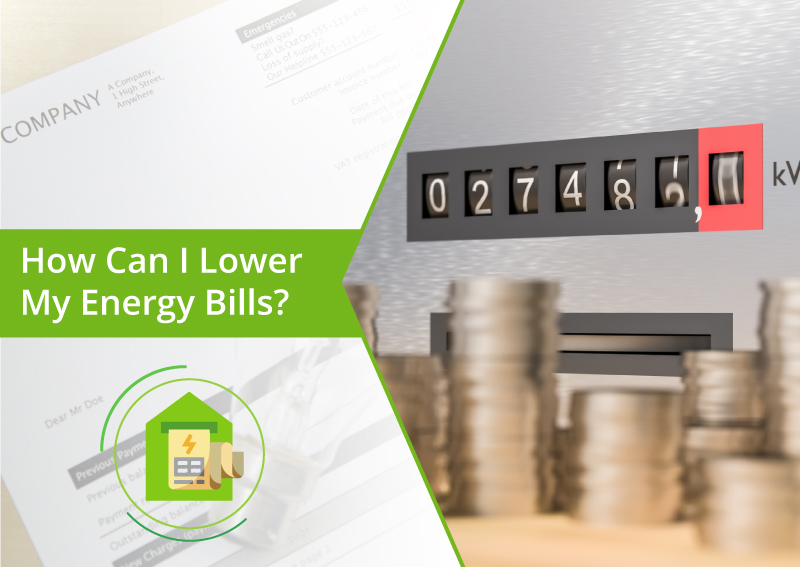 The UK will become less dependent on energy imports as a result of longer-term solutions, such as investing in renewable energy sources to increase energy security, which will reduce the impact of the unpredictable wholesale market on UK costs.
Change to a Constant Tariff to reduce your Energy Expenses
The easiest method to lock in a reasonable price for your electricity and gas is typically to switch to a constant energy tariff, although at the moment, any fixed-rate plan will be pricey because of the high wholesale rates.
The best recommendation right now is to remain where you are until energy costs stabilise and offers start to reappear.
Use Direct Debit to Pay
It makes sense to set up direct debit to pay for your electricity bills because it will lower your cost right away. Not only will you ever fail to play, but it also averages out to be about 7%, or £85 less per year, than paying in any other way.
Lower Your Thermostat By One Degree
The majority of energy savings in a home can be located in the vicinity of heating and hot water costs, which account for about half of your energy bill. Reduce the heat in your home by just one degree to start saving money on energy bills.
Replace your obsolete boiler.
Although setting up a new boiler is expensive, experts estimate that switching from an inefficient old boiler to a very energy-efficient one might result in annual savings of up to £300. Search for a boiler with only an A rating.
Replace Conventional Products
While we don't advocate getting rid of functional appliances, you should make sure that any replacements for your washing machine or refrigerator are as energy-efficient as feasible. According to Energy Local, changing a C-rated fridge freezer to an A+++ model could result in annual savings of £113.
Dry Clothes in Sunlight
As per the Energy Saving Trust, not using your tumble dryer could result in annual savings of £40. So, if it's possible, let your garments dry on a sunny bright day.
Attic Insulation
A quick and easy way to increase your home's energy efficiency is to use spray foam in the attic. Spray foam can be used for airtightness and insulation to lower the energy bills. Spray foam is adjustable and may be used to seal minor gaps and cracks all over a house. Spray foam insulation assist to minimise energy use, limit the entry of allergens and pollutants, and improve indoor comfort by limiting air penetration in the house.
Why H2Foam Lite Is the Ideal Choice For Your Home?
Mostly energy is lost due to air leakage in the house structure, which approximately accounts for over 40% of the energy required to cool or heat the house. Spray foam insulation has become one of the most effective preventive way against air leakage from the property.
At Evergreen Power, we provide premium H2foam Lite spray foam insulation available at the affordable prices. We are H2foam Lite/Icynene accredited contractors, and you can take advantage of our free site survey service to get an experienced surveyor to come and inspect your site. After inspection, they would provide you with a FREE QUOTE that would be valid for 12 months.